Embracing equity. Leveling the playing field. Getting people off the sidelines. For us, these are more than philosophical ideals. They're business imperatives at the cornerstone of who we are as a company.
Among the many ways we're choosing to make a difference: Helping women who've put family first return to work. Spearheading STEAM education for girls. Teaming with organizations with winning strategies. Committing to gender equity in our leadership by 2030.
Disrupting the status quo and changing the trajectory for girls and women may not be an overnight fix. But we can get there with clear goals in mind and a path to progress.
50-50 Gender Equity in Leadership
Through bold action and commitment, women will represent 50% of our leadership team across the globe by 2030.
Amplifying Voices. Raising Awareness.
These inspiring stories feature extraordinary individuals working to make gender equity a real possibility.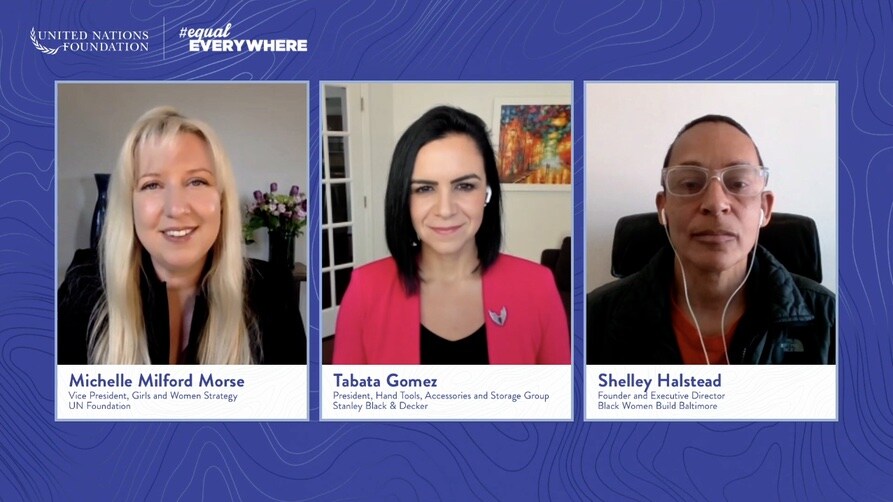 Who Builds It? Constructing New Opportunities for Women and the World
A discussion featuring our own Tabata Gomez and Shelley Halstead, founder of Black Women Build – Baltimore.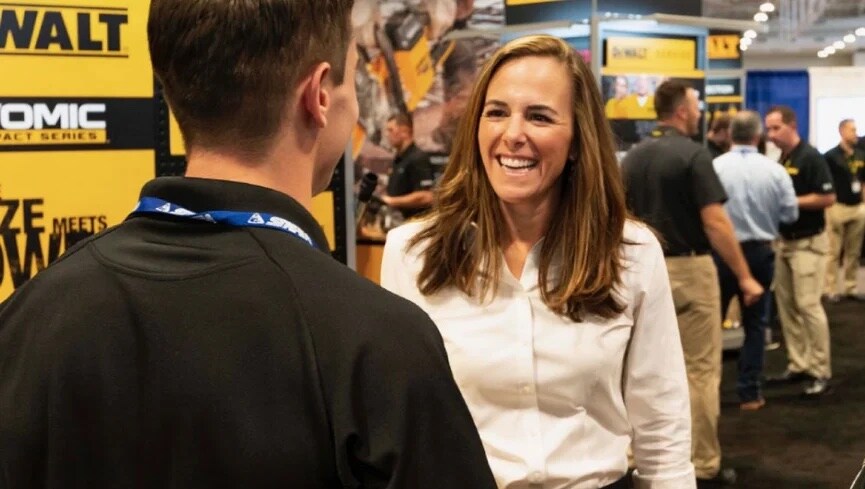 From Intern to Business Unit President: Stanley Black & Decker's Maria Ford Shares Advice for Women Leaders
With grit, an open mind, empathy, and support from mentors, Maria has excelled as a leader.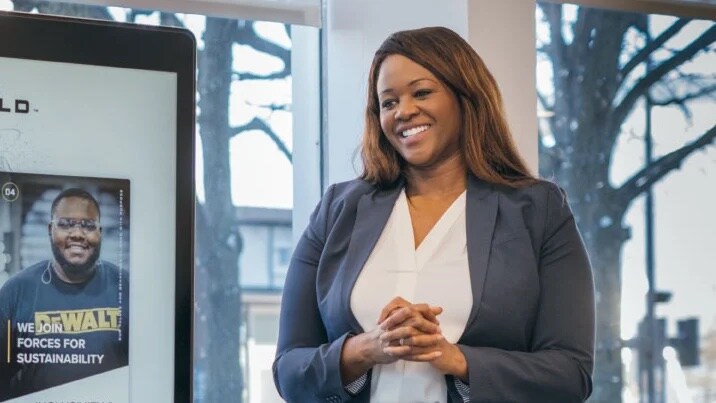 Allison Lawrence: BLACK+DECKER President Models Resilience, Breaks Barriers, Overcomes Obstacles
"Adversity makes us stronger. Don't give up and don't look back...there are people looking to you to blaze a trail for them."
Our Path to Equity
Our roadmap to gender equity is centered around corporate culture, career opportunities and community involvement.
Culture
Ensure employees understand our commitment to inclusion and equity is a cornerstone of who we are.
Women's Network Employee Resource Group (ERG) to support women in their careers and drive better business results through mentoring, work-life integration strategies and network building
A 24/7 integrity hotline to empower women to confidentially report concerns or issues
A virtual library of resources for employees on gender equity and tools to help mitigate workplace bias
Multiyear benefits strategy to address unmet needs, enhance well-being and augment employee recruitment and retention
Allyship campaign to enhance gender partnership and accelerate the creation of an inclusive workplace
Career
Build a robust learning and development curriculum for women.
Widely known, accessible and comprehensive learning and development opportunities
Centrally led compensation center of excellence to help ensure equal pay for equal work
Executive Sponsorship Program with 45% women representation that enables aspiring leaders to advance their careers
Returner Program offering mid-career, primarily women professionals (who've exited for two+ years) a paid 4-month assignment, with the goal of converting to full-time employee
Benefits like LifeCare that provide personalized support using innovative technology to help employees successfully manage daily responsibilities and life challenges
Community
Bolster engagement with strategic external partnerships focused on advancement for girls and women.
STEAM-based learning and development for girls and college-bound women in our communities
Mentorships/career development to attract/nurture a growing base of women in STEAM
Ongoing support of world-renowned organizations advancing gender equity, including the UN Foundation and #EqualEverywhere campaign
External global partnerships to support education, skills training and professional development for women
Support development of Stanley Black & Decker Women through coaching & leadership via commerce & community outreach
Making Progress, Together
Learn more about how we're making progress through powerful partnerships.
Progress Toward Equity Is the Best Reward
World's
Top Female Friendly Company
America's
Best Employers for Women
Rise to the Challenge
We support a company culture where all employees can thrive.
Equal Opportunity Employer, including those with disabilities and military veterans.
Beware of Job Scams. Cybercriminals are posing as company recruiters and using fake job advertisements and employment offers to get people to hand over personal information. Learn more about how to protect yourself.
For details on how we process your personal data please see our Candidate Privacy Notice.