You've Got This!
Imagine an interview process based on transparency and open communication. One where the objective isn't to ask trick questions or make you feel like you're in the hot seat. Our goal is to put you at ease so that we can learn more about your background and career interests, share insight on our company and help you decide if Stanley Black & Decker is where you want to be.
We can't wait to meet you!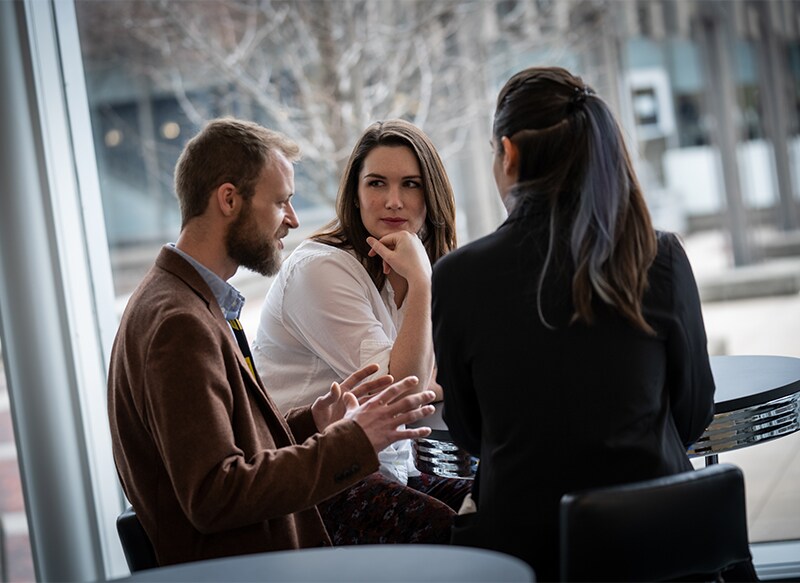 Pre-Interview
Your application is reviewed as soon as possible by a human resources representative (as well as the direct hiring manager, in many cases). Knowing your time is valuable, we strive to contact you in a timely manner.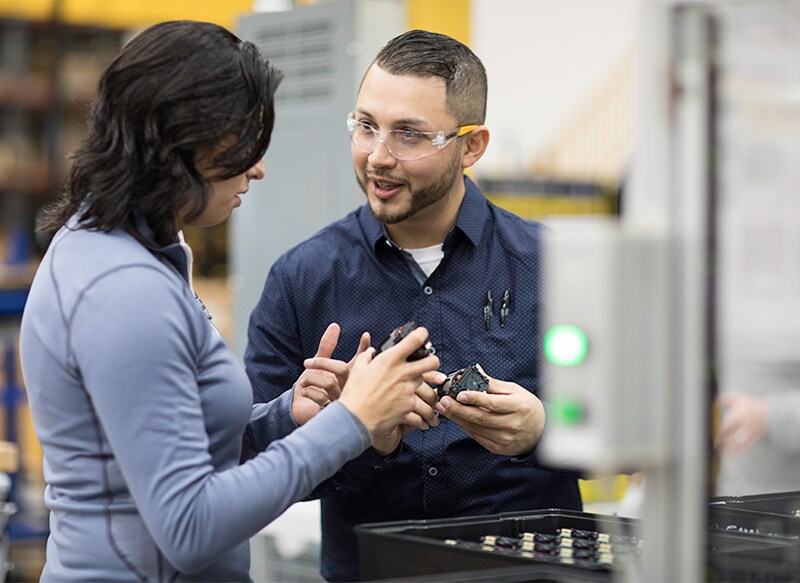 Interview
The initial conversation is a chance to learn about you and delve further into the position you applied for and our company culture. You'll be encouraged to ask questions, too.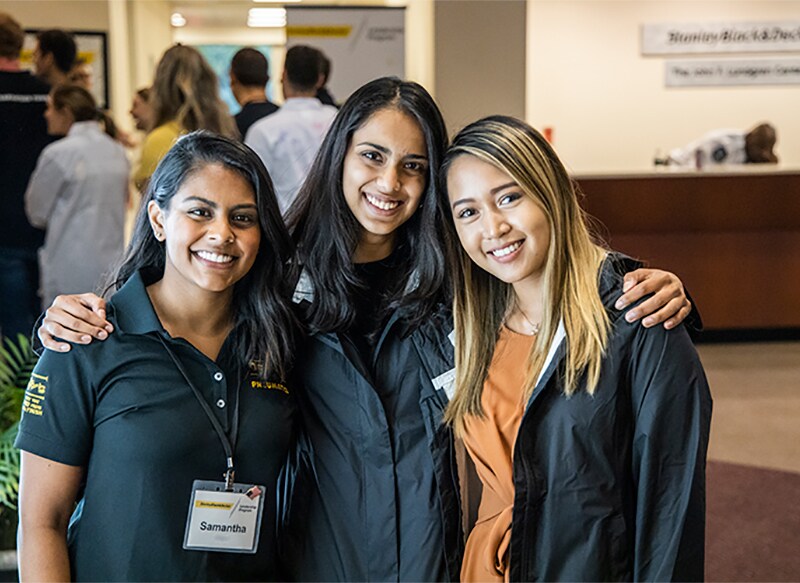 Post-Interview
If we both agree to move forward, we'll schedule a follow-up interview(s) so you can meet the team you'd be working with. If you're offered a position and accept, we will get you through our hiring process ASAP!
A Few Additional Interview Tips
Approach the interview as a two-way street. It's just as much your chance to learn about an opportunity and our workplace so that you can determine if it's an ideal fit for you.
We're a company that appreciates a highly diverse workforce. During the interview, we hope you'll feel free to express your unique perspectives and viewpoints. We're interested in meeting you.
Regardless of the position you're interviewing for, it's very likely that someone during the interview process will ask, "So, do you have any questions for me?" Have a few questions ready that are specific to the person you're speaking with (about the position, the corporate strategy, team dynamic, etc.).
With a bit of internet research, you can discover some remarkable things about us. You might be surprised to see how highly diversified we are. Much more than a tools manufacturer, we're innovating in all kinds of ways. Having that knowledge base can make for a much more engaging interview – and reinforce your interest in working here.
Virtual:
Many of our interviews are occurring virtually so be sure to test your computer and camera in advance. If you have any trouble, our recruiting team will gladly help you through the process.
In-Person:
Interviewing in person? Have your directions mapped out in advance. Leave yourself plenty of time to arrive for your interview. If you'll be completing additional paperwork prior to your interview, allow added time for that. Once you arrive, it's good to turn off your cell phone to avoid distractions. While dress codes tend to vary by job, it's always better to be overdressed than underdressed for an interview.
"Really great interview process! The recruiter and manager were really both very friendly. It made me feel comfortable during the interview!"




Glassdoor, 2022
Equal Opportunity Employer, including those with disabilities and military veterans.
Beware of Job Scams. Cybercriminals are posing as company recruiters and using fake job advertisements and employment offers to get people to hand over personal information. Learn more about how to protect yourself.
For details on how we process your personal data please see our Candidate Privacy Notice.