We are building a thriving, inclusive workplace that attracts and amplifies the talents, perspectives and experiences of all employees.
This is what we stand for and who we strive to be. And we connect our global employees to it through the hashtag: #TogetherWeAreMore. These words carry deep meaning to us.
We continue to build out our Diversity, Equity & Inclusion (DE&I) infrastructure, globally, regionally and within our businesses, for scalable impact across our enterprise. Our appointment in 2021 of a Chief Diversity Officer and the expansion of a global DE&I organization signal our growing commitment and investments to lead in responsible performance and social good.
"Stanley Black & Decker understands that DE&I is essential for fulfilling our purpose and being a sustainable company where the most talented people can thrive. We are excited about the possibilities, encouraged by our progress so far, and eagerly working to shape our future, together."




Chief Diversity Officer
Action to Goal
Achieve 50-50 gender parity in leadership
33%
of the global workforce are women
34%
of the U.S. Workforce are racially or ethnically diverse
18%
of our Board of Directors are racially or ethnically diverse
DE&I-Focused Training and Mentorship
Our commitment to attract, develop and retain a diverse workforce is unwavering. Mentorship programs, employee development opportunities and welcoming untapped talent are wrapped within a strategy that includes DE&I education. Courageous conversation series, DE&I workshops and a self-service library influence employee knowledge and behavior in the areas of unconscious bias, gender equity, allyship, empathy and welcoming differences.
Executive Sponsor Program
This program is a turbocharged experience for proteges to gain enterprise-wide exposure and stretch experience not likely to occur without a Sponsor. Proteges are directly aligned with diverse development programs such as the McKinsey Black (Asian, Hispanic) Leadership Academies, and to our gender equity commitment. Over 50% of our proteges are women.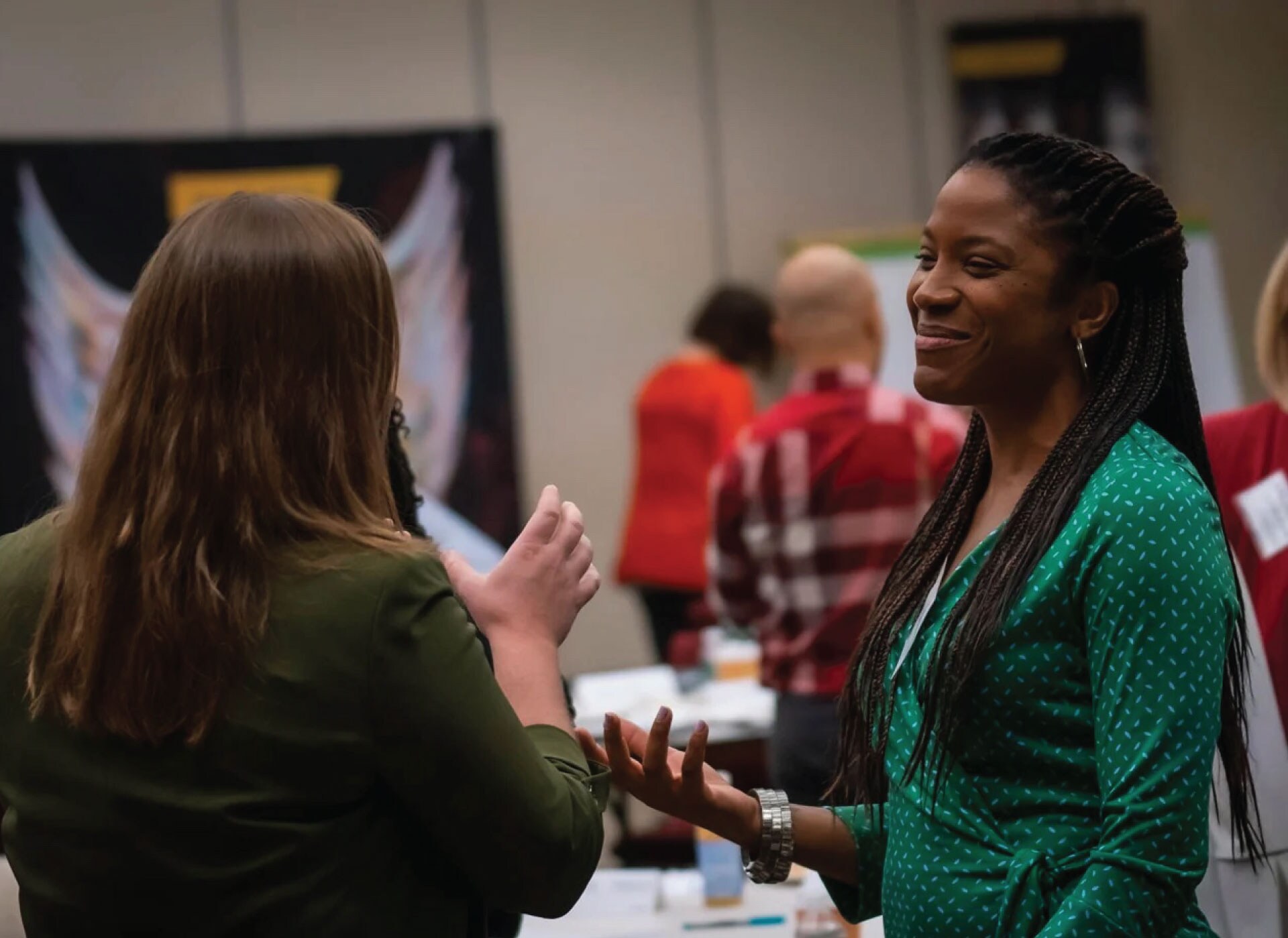 Our Commitment To Racial Equity
See what steps we're taking to drive progress and confront racism and social injustice within our organization, throughout our communities and across the world.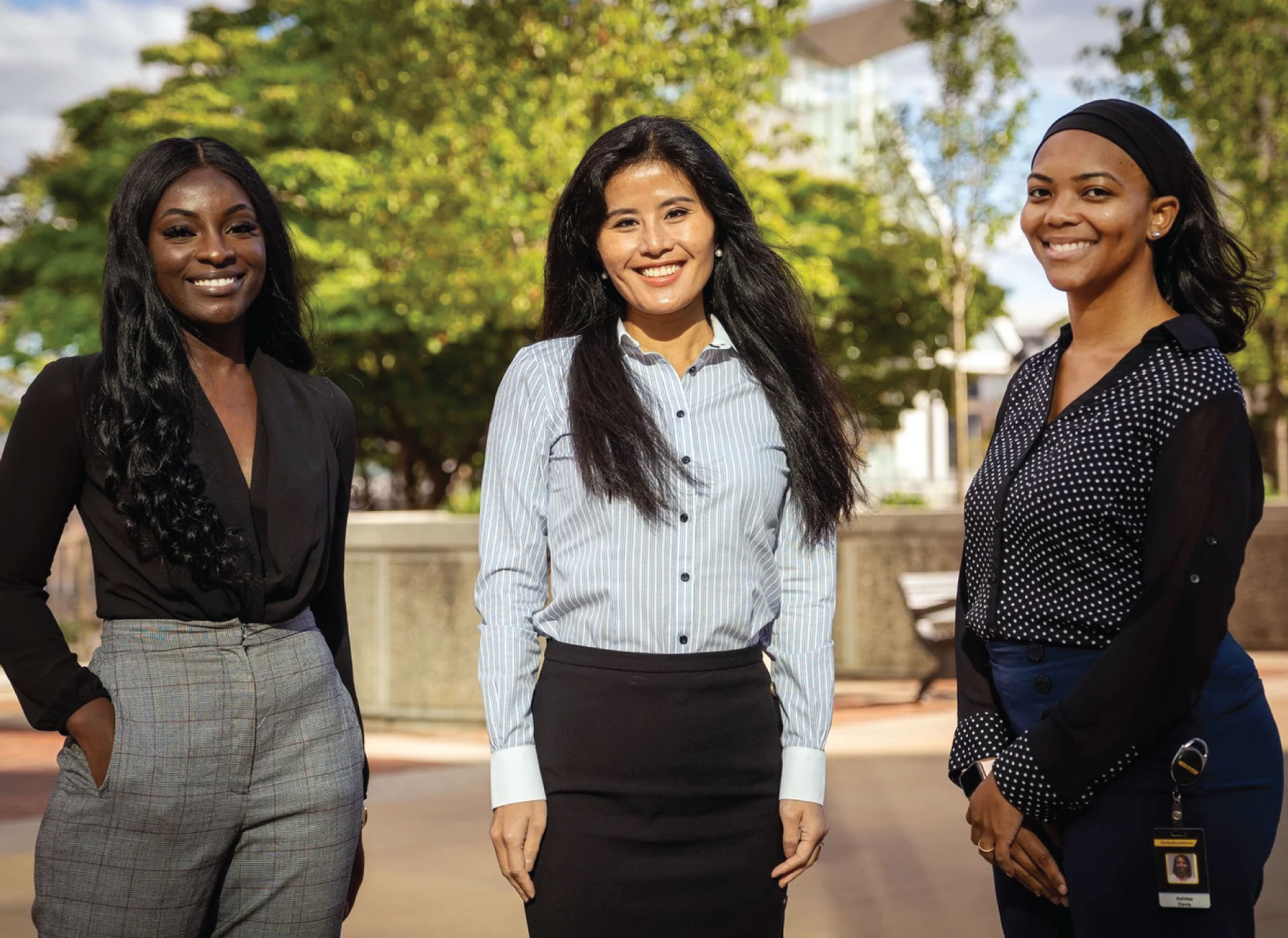 Our Commitment To Gender Equity
Creating a workplace where everyone can advance and thrive includes initiatives focused on female empowerment.
Employee Resource Groups (ERGs)
Stanley Black & Decker's extended ERG community has grown to more than 12,000 employees in nine global ERGs, two Inclusion Councils and more than 90 unique chapters worldwide since we launched our Women's Network in 2016.
These groups serve as powerful resources for our people, providing a focus for allyship and mentoring. They also act as agents of change in our surrounding communities, including serving as a direct link to support our social responsibility initiatives. Here, externally facing ESG strategies and DE&I sensibilities go hand in hand, amplifying our investments and support. Learn more about our inclusive workforce
Attracting "untapped talent" communities is intentional. The SBD Returner Program helps mid-career, primarily women professionals, who have taken two or more years for personal reasons, get back into the workforce. Our Abilities initiative is attracting people with cognitive and physical disabilities enter the workforce. Autism Speaks and the National Organization on Disability are partners to coach us about workforce readiness in order to welcome such an energized talent audience. We continue to enhance our workplace practices to become a sustainable Veteran employer of choice. And we continuously explore and learn about additional untapped talent communities, such as Second Chance citizens.
Stanley Black & Decker has created and implemented RISE, a program that takes a comprehensive approach to race and gender equity. RISE fosters a culture of equality that unlocks human potential and uncovers the key drivers of a workplace where all employees can advance and thrive.
Sometimes numbers speak louder than words.